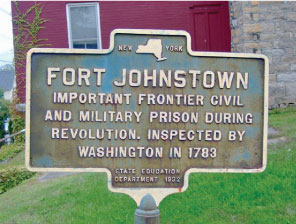 Rolling in from another successful day of serving the garage door customers of Johnstown NY our technicians are glad for the day to be over but satisfied from a job well done.
Johnstown is a fairly new area for our team and much like the areas we've been serving for over 20 years they look forward to meeting new people and helping where they can. They find it interesting to seek out new lunchtime hot spots and happily bring back the information. Our technicians know the ins and outs of all our service areas and entering new communities brings new landmarks for them to share with the team.
Johnstown is placed firmly in the leather-stocking region and happens to be part of the area known as the "Glove Cities". You can tell from just a short trip in and around the city that the community is proud of their heritage and rightfully so. We're excited to be part of this community and look forward to a continued relationship with the fine homeowners.
When it comes to garage door sales and service you can put your trust in Overhead Door of Mohawk Valley™ to get the job done right, the first time, on time, and on budget.
Your New Overhead Door™ of Mohawk Team